Project: Poster DesignYear: 2018 (personal work)
This poster was a submission for the First International Cyprus Poster Triennial (CPT) in 2018.
There is an undoubtedly strong connection between Cyprus and Russia that dates back to the late Soviet era, when Cyprus would export agricultural products and import military equipment. In the late 1990s there was a significant inflow of migrants from Soviet republics in Cyprus and a large community of Russian speakers started to form.
Following collapse of the Soviet Union, relations still remained strong. It was to Russia after all that in 2011, the communist run government of Demetris Christofias turned to for a €2.5 billion loan.
Thousands of Russian speakers reside in Cyprus today, with the majority being located in the costal city of Limassol, boosting the economy of the country with generous investments into properties and businesses.
We definitely could say that there is a whole variety of political, economic and cultural reasons of why Cyprus has become such a favourable destination for the post-Soviet nations migration. One of the major reasons is the language factor, precisely Cypriot dialects.
The phonetic similarities of the Cypriot dialects and Russian language are impossible to be missed. One distinctive feature of the Cypriot dialect pronunciation is the presence of sibilant consonants. This particular feature makes it distinguished from the Greek mainland language, and be phonetically related to the Russian language with its [ж], [ш], [ч'], [щ']. Russian speakers (those who managed to learn Greek language, of course) truly enjoy the harshness of the Cypriot dialect, which so often makes the mainland Greeks cringe.
"No place like Cyprus" ("Σαν την Κύπρο εν έσιει"), spelled in Greek, interpreted in Cyrillic Russian, pronounced in Cypriot, highlights the cultural versatility, phonetic generosity, multi-nationality, fragile integrity of the Republic.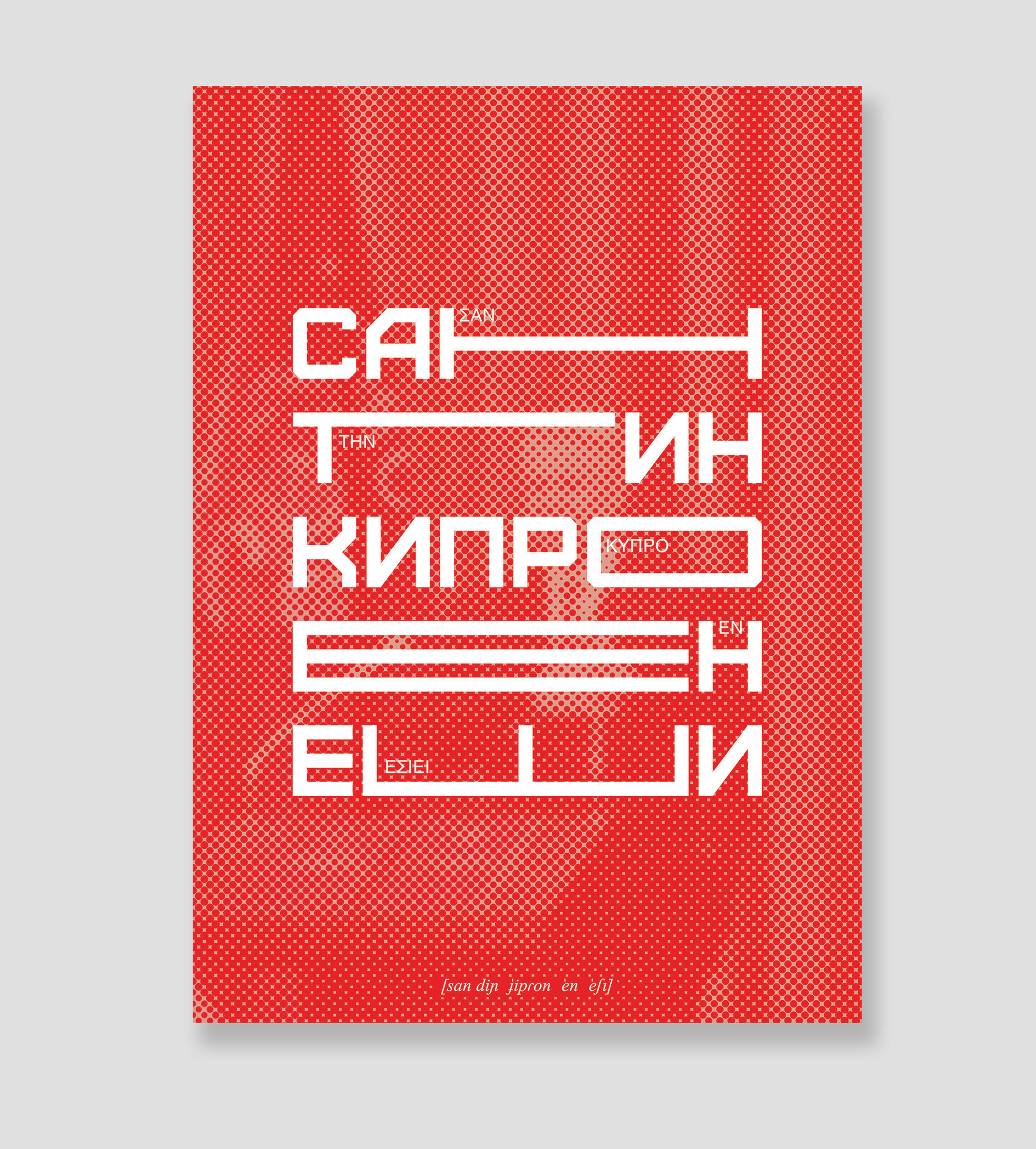 ---