Project: Poster DesignYear: 2022 (personal work)
This poster was a submission for the Second International Cyprus Poster Triennial (CPT) in 2022.
The Ukrainian city of Bucha was occupied by the Russian military troops, that retreated at the end of March. In the subsequent days, mass graves containing the bodies of hundreds of people who had apparently been massacred came to light.
A team of 18 experts from the forensic department of France's national gendarmerie, alongside a team of forensic investigators from Kyiv, have started documenting the terror inflicted on civilians during the month-long occupation.
"We are seeing a lot mutilated (disfigured) bodies," said Pirovsky. "A lot of them had their hands tied behind their backs and shots in the back of their heads. There were also cases with automatic gunfire, like six to eight holes on the back of victims. And we have several cases of cluster bombs' elements embedded in the bodies of the victims."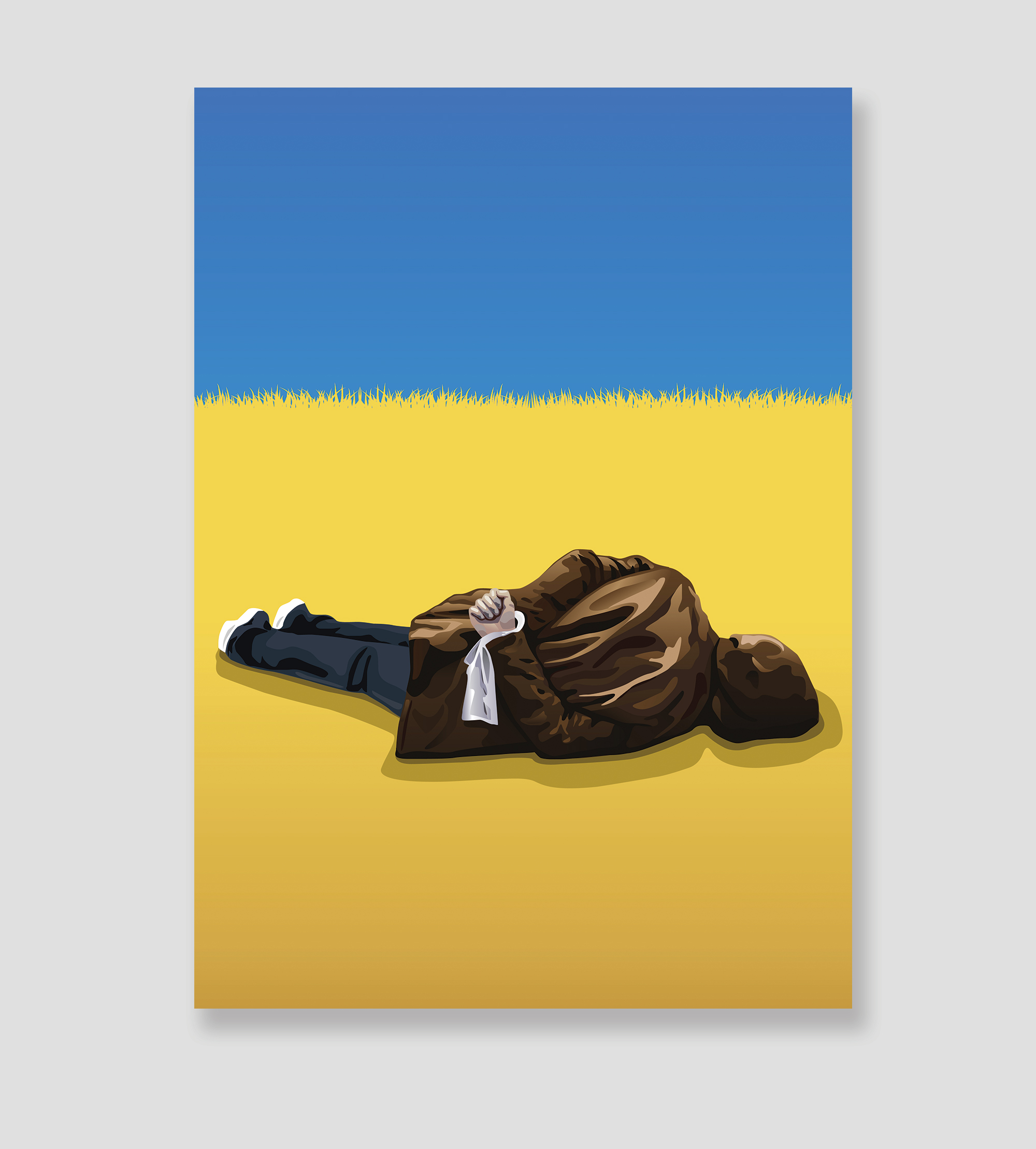 ---